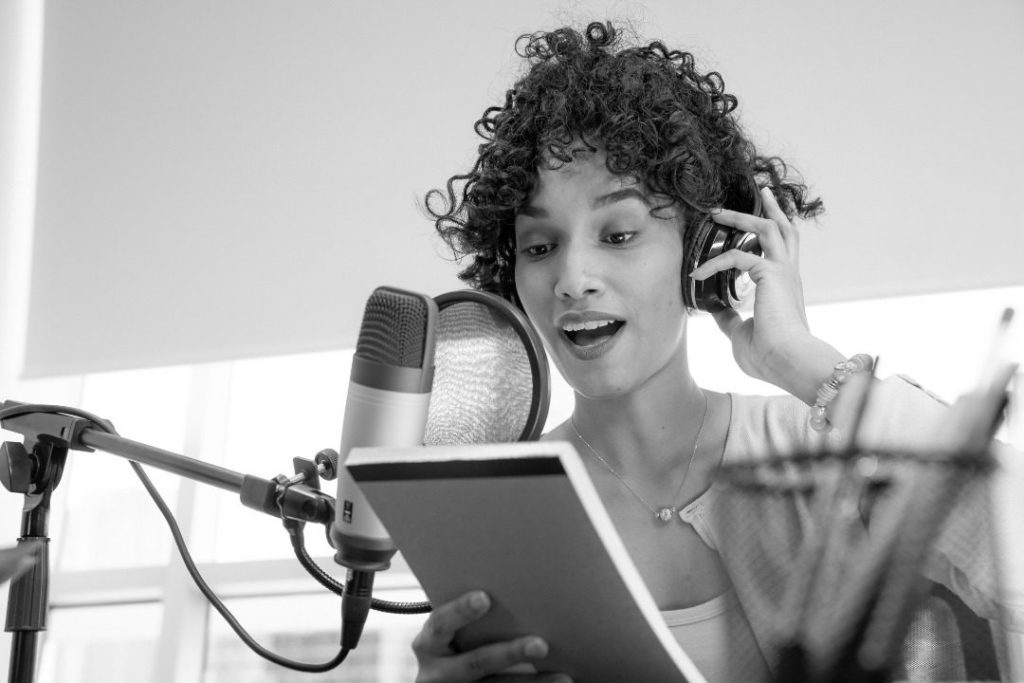 Testimonials & Success Stories
Student Success Stories
We believe ourselves to be successful at Edge Studio only when our students find success in the industry. Check out a few examples of students who have graduated from Edge's Training Program and who are now working voice actors.
This was my first webinar with Edge in the series of courses and I was seriously impressed by the instructor. Danielle was awesome. Friendly, helpful, enthusiastic even at 9pm ET and eager to deliver for her students. I was very skeptical about the format – open lines on a webinar is a recipe for chaos – but gave it a shot and glad I did.  The format works and she was actually able to develop a little class camaraderie.  Glad to be taking these courses!
- Daniel L
Having gone through the Investigate Voice Over class, one-on-one coaching and just completed my demo at Edge Studio, all I can say is "wow". Voice-over work ain't easy, but with the thoroughness and professionalism of the Edge Studio coaches and staff, not to mention that they are just plain neat people, I am confident in launching this next career.
- Sara C
To everyone at Edge, I don't know where to begin with the thank yous! I recently received my 1st demo and I am thrilled! The entire process has been fantastic, thanks to all of you. Thanks for my "Edge-ucation" and for such an amazing experience. I can't imagine a better way to be introduced to and start off in the VO world! Thank you!!!
- Theresa
David you are my good luck charm"!  Less than one month after completing my demo, I booked a gig with a company based in London and Brazil.  I stayed true to myself and actually put a twist on the copy to make it come alive using all of the techniques you taught me!  Can't wait to see what the future holds with Edge Studio!!!!!!!!!!!!!!  Many Thanks!!!!!
- Net
I have loved every class I have taken so far. I can't even imagine trying to start working in voice over without all that I have learned. The coaches have all been so encouraging and insightful, while at the same time giving us realistic expectations. You have put together a fabulous team of experts! Thank you for giving us the tools we will need to be successful, professional voice over artists.
- Melissa