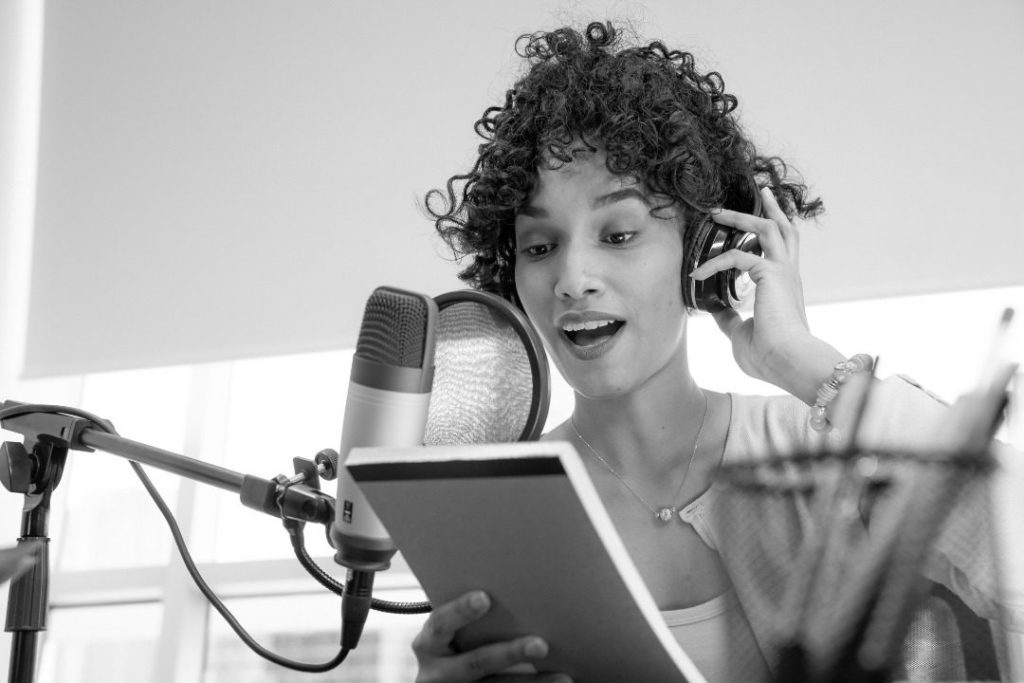 Testimonials & Success Stories
Student Success Stories
We believe ourselves to be successful at Edge Studio only when our students find success in the industry. Check out a few examples of students who have graduated from Edge's Training Program and who are now working voice actors.
This was my first webinar with Edge in the series of courses and I was seriously impressed by the instructor. Danielle was awesome. Friendly, helpful, enthusiastic even at 9pm ET and eager to deliver for her students. I was very skeptical about the format – open lines on a webinar is a recipe for chaos – but gave it a shot and glad I did.  The format works and she was actually able to develop a little class camaraderie.  Glad to be taking these courses!
- Daniel L
I wanted to take a moment to thank you so much for working with me on my Demo, I received it this week and I just can't stop listening to it!
Thank you for being such a great coach! You were so vested since day 1, you helped me find my brand, you gave me such valuable advice on my website, your encouragement and motivation throughout the whole process allowed me to feel more confident in my work, and you provided such practical advice in each area during each coaching session that it has been an amazing learning process.
I'm so grateful to have found you and Edge Studio.
I'm forever grateful!
- Amy
Thanks so much, David!  You are a fantastic teacher (bet you hear that a lot!) and I am having such fun and learning soooooo much from you!!  Looking forward to your next class!
- Eva
Tom's Business and Money 201 was terrific – Really inspiring, great info, engaging and fun. I have been doing many of the things he outlined for many years but he gave me some new ideas, tips and inspiration. He answered every question clearly and was so generous with information and his wonderful spirit! I highly recommend this webinar for anyone working in this business who wants to be prepared for growth and success!  Thanks Tom!
- Vanessa
You guys don't realize how much I appreciate you! I believe there are not many other things more important in life than making Dreams Come True. I LOVE EDGE STUDIO and the opportunity you provide in helping to make my dream come true.
- Darryl