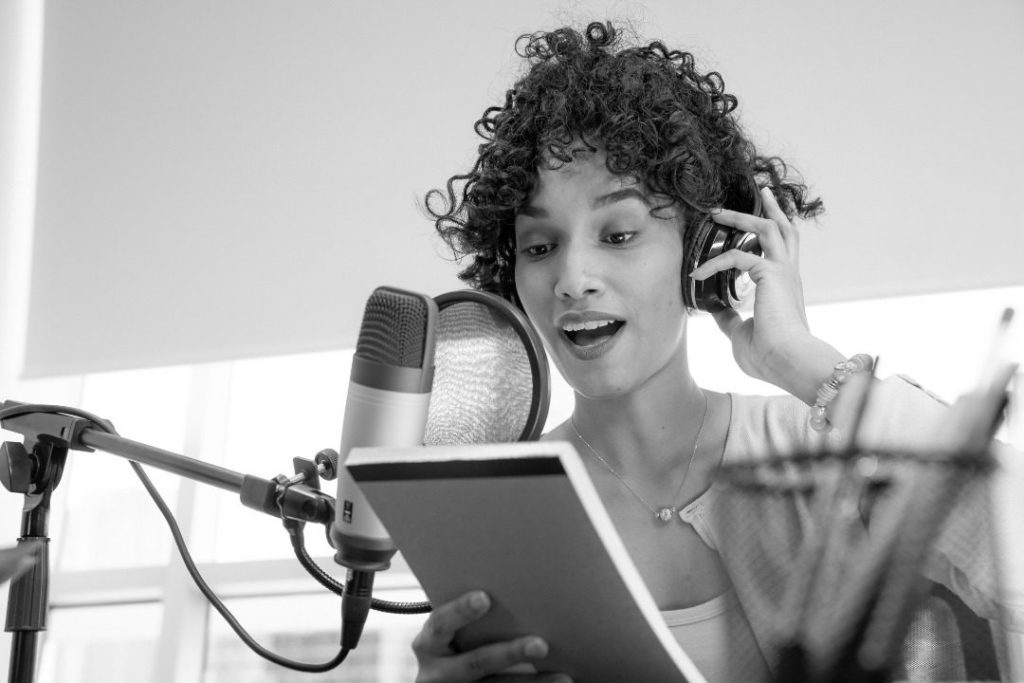 Testimonials & Success Stories
Student Success Stories
We believe ourselves to be successful at Edge Studio only when our students find success in the industry. Check out a few examples of students who have graduated from Edge's Training Program and who are now working voice actors.
Excellent class! Dan was well organized, covered a wealth of information while keeping to the practical aspects of how-to for his audience. He was personable and gave room for questions and sharing between the students. His knowledge of the subject was obvious and made a technical subject less threatening for those 'of us' challenged with studio set-up. Ended the session with a plan and details to move forward with home studio tasks.
- Elayne
Hi, Danielle! I want to thank you for facilitating such an excellent class last Thursday. I left with practical knowledge and the confidence that I do indeed have a future in this profession. Your investment in the group's success was as inspiring as your feedback to individual performers was helpful. I cannot wait to take the next class. Again, thank you very much!
- Mark
This was my first webinar with Edge in the series of courses and I was seriously impressed by the instructor. Danielle was awesome. Friendly, helpful, enthusiastic even at 9pm ET and eager to deliver for her students. I was very skeptical about the format – open lines on a webinar is a recipe for chaos – but gave it a shot and glad I did.  The format works and she was actually able to develop a little class camaraderie.  Glad to be taking these courses!
- Daniel L
Simply a quick thank you to Carol Monda and Edge Studio for last evening's session as the most informative hour of audiobook instruction I have ever had.  Carol is superb and she has pushed me on to the next level! I'm looking forward to many more sessions. Thanks.
- Patrick
You guys don't realize how much I appreciate you! I believe there are not many other things more important in life than making Dreams Come True. I LOVE EDGE STUDIO and the opportunity you provide in helping to make my dream come true.
- Darryl