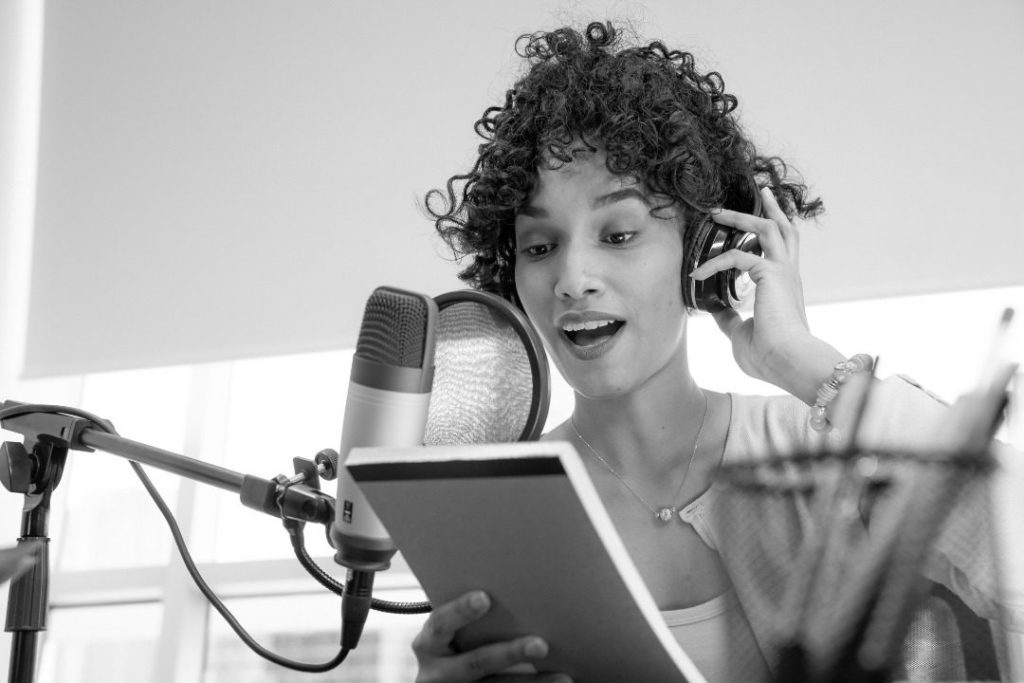 Testimonials & Success Stories
Student Success Stories
We believe ourselves to be successful at Edge Studio only when our students find success in the industry. Check out a few examples of students who have graduated from Edge's Training Program and who are now working voice actors.
Just wanted to say thanks to everyone at Edge Studio for all the guidance, teaching and support I was shown as I continue forward in the world of Voice Over.  I love the Demo and wanted to let you know that as I have started to forge some relationships with local studios in my area, I always go into length on the training and insight I have gotten thru the courses and people I have had a chance to learn from the last year at Edge.  In learning and reading about the Voice Over world and what it takes to make a difference, one thing I read stood out to me: Performance before Product.  That's an area Edge excels in with the ability to audition on a weekly basis with the script contests along with the feedback forum, are amazing tools to have at your side.  As I gain experience ( and hopefully clients) 🙂 the one thing I will always let them know is I wont be satisfied until they are and I have Edge to thank for instilling the confidence in myself and providing the continued training to make that happen.  Thanks again!!
- Terry
Being interested in achieving a career in voice over, I didn't know where to start and what to do. As soon as I found the Edge Studio web site, I was breathing a sigh of relief. They had so much information and getting started didn't seem overwhelming. And when I took the Investigate Voice Over workshop, I knew I came to the right place. David is an excellent teacher and any nervousness I had was calmed by his encouragement and technique. Being an excellent listener, he pinpointed what I needed to work on and I was amazed with how effective his teaching was and how my technique improved with every session using his great learning techniques. I learned so much and enjoyed every minute and I know I made the right choice.
- Marcia Da Silva
I LOVED the workshop. The coach is clearly well qualified to teach such a class. The vocal techniques he discussed were invaluable. These are not typically covered in standard voice classes, as the goal there is a straight read. Without a workshop such as this a person would be quite unprepared to deliver what is required for a character job. He was open, engaging, and generous with his criticism and his praise. I really appreciated the opportunity to work with him, and I am sure that I will do so again.  Regards to all the Edge team. And thank you again!
- Pamela
WOW !!!! There are not enough positive adjectives in the dictionary to describe Edge Studio. It has been one of the most marvelous experiences I have had in my life. The staff's knowledge and professionalism are second to none. In addition, they make you feel right at home. To anyone considering a career in Voice-Over, Edge Studio is the place for you.  I look forward to continuing my Voice-Over education with Edge Studio.
- Dave
I want to thank you for being so practical in your work with me and always very tactful.  I often hear my mistakes but you never focus on the weakness, on the contrary you offer always an example or an exercise AS ANOTHER OPTION.  There is no way to be discouraged at Edge Studio. You do everything to help me to believe in myself and focus on the next step with realistic tools, a supportive attitude, a very professional approach and lots of humor.  Thank you.  I have a long way to go, but I love working with all of you.
- Claire