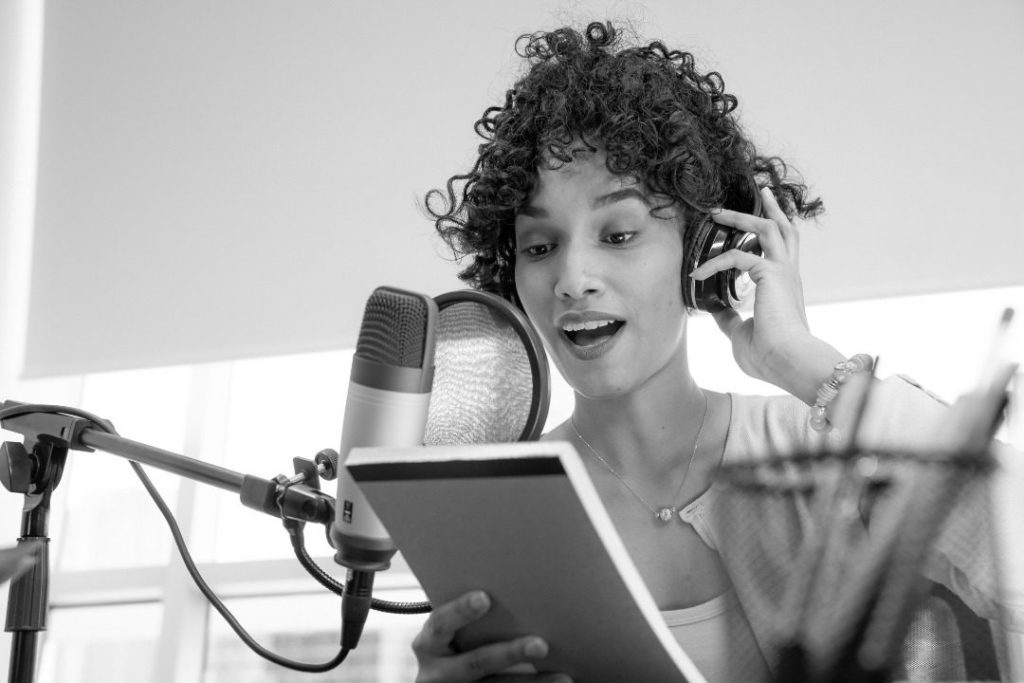 Testimonials & Success Stories
Student Success Stories
We believe ourselves to be successful at Edge Studio only when our students find success in the industry. Check out a few examples of students who have graduated from Edge's Training Program and who are now working voice actors.
Thanks, Edge, for including articles in the newsletter from the great Johnny Heller. He is singularly talented, not just as an audiobook performer, but as an insightful and very witty instructor! Can't wait for the next one!
- Eva
Just got a call from someone at CACI, a MAJOR contractor to the federal government who do lots of productions for them. She said, and I quote: 'Your demo is the best nonunion female demo I have ever heard'! So kudos to you and Edge!! She's submitting me to her clients, and seems excited about me for other jobs. Voila! Thank you!
- Pamela
To everyone at Edge, I don't know where to begin with the thank yous! I recently received my 1st demo and I am thrilled! The entire process has been fantastic, thanks to all of you. Thanks for my "Edge-ucation" and for such an amazing experience. I can't imagine a better way to be introduced to and start off in the VO world! Thank you!!!
- Theresa
You guys don't realize how much I appreciate you! I believe there are not many other things more important in life than making Dreams Come True. I LOVE EDGE STUDIO and the opportunity you provide in helping to make my dream come true.
- Darryl
Good evening Edge Studio Training Staff!  Just a quick note to let you know that I really appreciated the time that Danielle Quisenberry spent with us for today's Technique 101 Class.  It involved a fairly large group and yet she managed to handle it well, and fully engaged us all with a well run and very interesting course.  I felt that the Guidebook content was already very thorough, but Danielle added additional information as part of our training exercises and lessons. I will always remember the difference between the various motivations behind "I'm sorry" when presenting such text in the overall Telephony context, and am excited to use a tool such as this, as I continue my training and then begin my voiceover career.  Again, thank you for the great course and keep up the excellent work.
- John