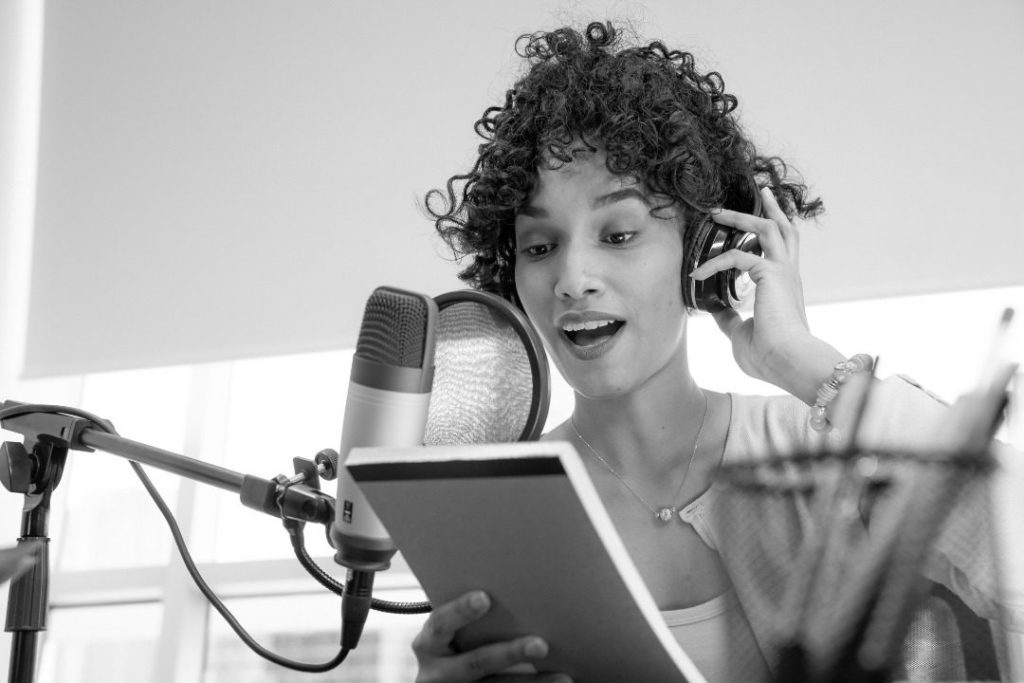 Testimonials & Success Stories
Student Success Stories
We believe ourselves to be successful at Edge Studio only when our students find success in the industry. Check out a few examples of students who have graduated from Edge's Training Program and who are now working voice actors.
I was just wondering how to send a thank you note to one of your instructors, Jay Snyder? I had a private animation session with him a few years ago, and he really helped boost my confidence. I have since been working consistently in anime (which was my career goal), and truly credit him with helping me to achieve it. 🙂 Thank you in advance!
- Felicia
WOW !!!! There are not enough positive adjectives in the dictionary to describe Edge Studio. It has been one of the most marvelous experiences I have had in my life. The staff's knowledge and professionalism are second to none. In addition, they make you feel right at home. To anyone considering a career in Voice-Over, Edge Studio is the place for you.  I look forward to continuing my Voice-Over education with Edge Studio.
- Dave
YAAAAAAAAYYY!!!!!!  YOU GUYS ARE FREAKIN' AWESOME!!!!!  YOU ROCK!!!!!!!!!!!!!!!!!!!!!!!!!  So, not phrases I usually use, but soooo appropriate!!! : ) I love the music, the pacing, the difference in qualities.  I am still laughing and smiling about some of the music choices!  They are great!!! : D  And, WOW!  You guys make me sound good!  Why, even professional, if I dare say!  Well, once again, I cannot thank you enough!  You, and everyone at Edge, are incredible!  And I am really looking forward to using all the skills you've all taught me.  This is the kick in the b**t I needed to really get moving on my website!
- Patty
Edge's Investigate Voice Over Workshop was the most informative and straight forward workshop. It offered the best advice for anyone wanting to get in to the voice over industry.. Our teacher not only offered a supportive environment but was genuine in wanting us to do well. I have taken other voice over workshops in the past and this one was superior.
- Kathleen
Being interested in achieving a career in voice over, I didn't know where to start and what to do. As soon as I found the Edge Studio web site, I was breathing a sigh of relief. They had so much information and getting started didn't seem overwhelming. And when I took the Investigate Voice Over workshop, I knew I came to the right place. David is an excellent teacher and any nervousness I had was calmed by his encouragement and technique. Being an excellent listener, he pinpointed what I needed to work on and I was amazed with how effective his teaching was and how my technique improved with every session using his great learning techniques. I learned so much and enjoyed every minute and I know I made the right choice.
- Marcia Da Silva