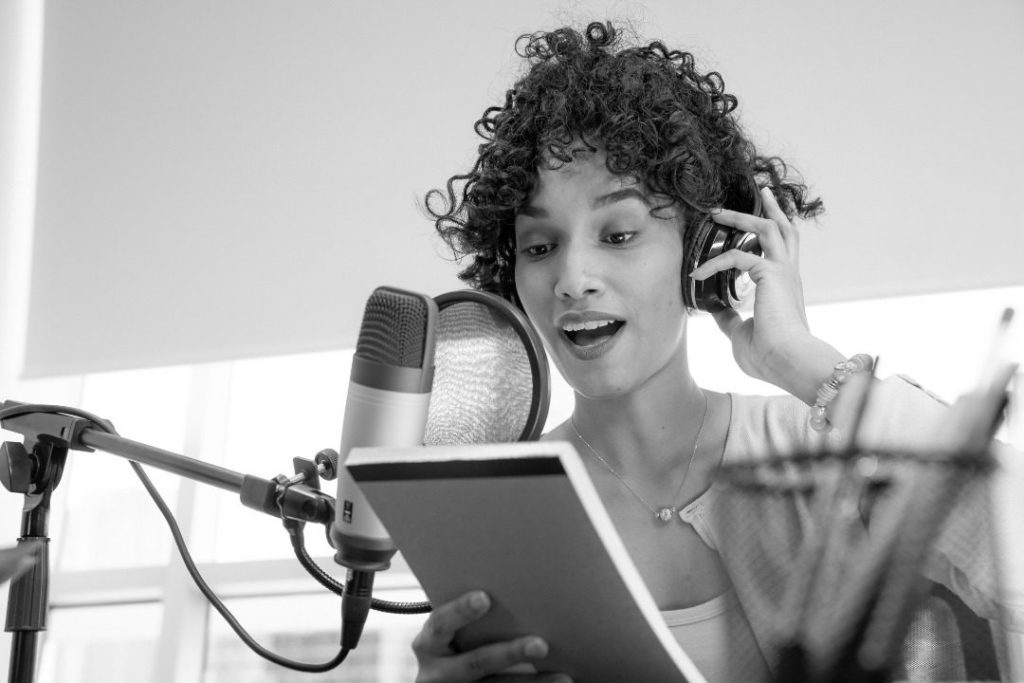 Testimonials & Success Stories
Student Success Stories
We believe ourselves to be successful at Edge Studio only when our students find success in the industry. Check out a few examples of students who have graduated from Edge's Training Program and who are now working voice actors.
Just wanted to send a note to let you know that all of the webinars I've participated in so far have been really wonderful, including the one I took this evening: Business and Money 101. With each webinar, I feel more and more confident about choosing Edge for education and training!
- Joanna
The demo we produced has now gotten me representation in LA, Chicago, Minneapolis, Denver and Austin.
- John B
Just wanted to give some positive feedback on the Vocal Health webinar. I learned a lot from Lara, and came away with a better understanding of all the different facets of vocal health. I was a biology major in college, and I found the anatomy and biology that she presented us with to be super interesting!
- Jackie R
YAAAAAAAAYYY!!!!!!  YOU GUYS ARE FREAKIN' AWESOME!!!!!  YOU ROCK!!!!!!!!!!!!!!!!!!!!!!!!!  So, not phrases I usually use, but soooo appropriate!!! : ) I love the music, the pacing, the difference in qualities.  I am still laughing and smiling about some of the music choices!  They are great!!! : D  And, WOW!  You guys make me sound good!  Why, even professional, if I dare say!  Well, once again, I cannot thank you enough!  You, and everyone at Edge, are incredible!  And I am really looking forward to using all the skills you've all taught me.  This is the kick in the b**t I needed to really get moving on my website!
- Patty
You guys don't realize how much I appreciate you! I believe there are not many other things more important in life than making Dreams Come True. I LOVE EDGE STUDIO and the opportunity you provide in helping to make my dream come true.
- Darryl