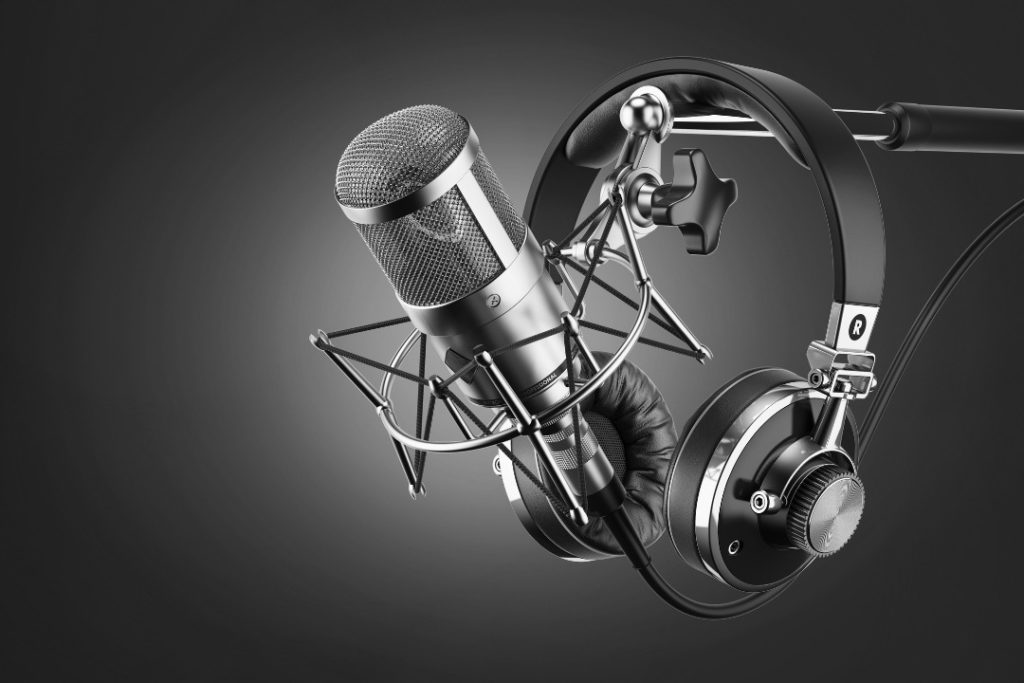 Our Services
Edge Studio is a full-service Voice Over production studio, and we're here to help bring your vision to fruition.  Whether you have a commercial spot that needs just that right feel, a video game or an audiobook that needs dynamic and expressive actors, or medical narration that needs someone who can handle that oh-so-tricky pronunciation, we've got you covered.  Everything from the earliest casting to the last of your post-production needs can be handled by our capable team of dedicated Voice Over professionals.  Browse our services below and Request a Quote today!
Professional voice over and recording services
The quality of a voice over recording sometimes has an even greater impact on the target audience than just the video itself. It helps to grasp attention, get a listener invested, and convey important information. The online recording services have become very popular among companies because they allow to get all the work done remotely.
Edge Studio recording offers a wide range of recording and audio processing options. By using a digital audio production service, you can attract new customers, build trust in your product, and improve brand awareness. We will find the best solution for the fantastic success of your project.
High-quality voice over services online
Recording services in Edge Studio meet all quality standards. Our studios in New York and Los Angeles are equipped with the latest technology. All equipment is configured, controlled, and managed by an experienced team.
Responsible approach and love for our work allow us to get crystal-clear high-quality sound, regardless of the location of the client or a voice actor. Don't limit yourself to local offers – we have thousands of voice actors available to you. Sound recording can be done online from anywhere in the world. Nothing will limit your creative ideas and goals.
In addition, an online voice over service saves your time and does not require constant presence in the recording studio.
You can order the following voice over services:
Thanks to high-tech equipment and the professionalism of our employees, the recording will sound as clear as possible and in accordance with your requirements.
How is voice over online done?
Online video voice over in Edge Studio includes a full list of audio recording services. The client can control the production process and control the voice actor remotely via Zoom, ipDTL and other programs. It is also possible to join us online directly during the recording process.
You can create a voice over online in our studio using the following layout:
ordering a service, the prices and terms agreement;
providing the script, its revision and modification, if needed;
audition of a voice actor (artists) or a narrator;
recording and selection of the best takes;
rough processing of audio recording, addition of music and sound effects;
final post-production;
delivery of finished files to the client.
Professional recording services online
Edge Studio is a team of qualified professionals who will help bring your idea to life. We offer our clients:
Professional audition. Every successful project needs its own talents. We have access to an extensive database of the best voice over artists and narrators around the world. With us you can hire a voice actor online who will meet all your requirements: gender, language, voice timbre, accent, vocal range, etc.
Recording with high quality standards. Turning to us, you get a guarantee of impeccable sound recorded with the most modern equipment.
Extensive post-processing. The clarity, purity and quality of the audio track is determined by the level of its additional "polishing". With us you will receive a full range of tuning, mixing and sound design services from the best engineers.
We also offer to make voice over online in more than 100 world languages.
Benefits of voice over and production services in Edge Studio
No online voice over software can replace a team of professionals with high-tech equipment. If you want to get a result that exceeds all bold expectations, we recommend that you contact Edge Studio recording company.
We are worth turning to because we:
have more than 10 years of practical experience;
work with the most modern and technologically advanced equipment;
work closely with foreign partners and agencies;
have a wide staff of administrators, stand directors, engineers, voice over talents and casting experts;
provide voice acting and turnkey production services at an affordable price.
Online voice agency in New York and Los Angeles
Digital sound production services from our company are a guarantee of a professional result. We analyze, plan, and carry out the implementation of each project with a clear correspondence to the requirements of the client. With Edge Studio, you get flawless recording, including remote voice overs that will have the desired effect on the target audience.
You can visit our studios in New York and Los Angeles and consult with our experts in person to bring your unique project to life. If you live anywhere else, you can easily order our voice over services online. Just fill out the form on our website.
Voice Over and Audio Production Services