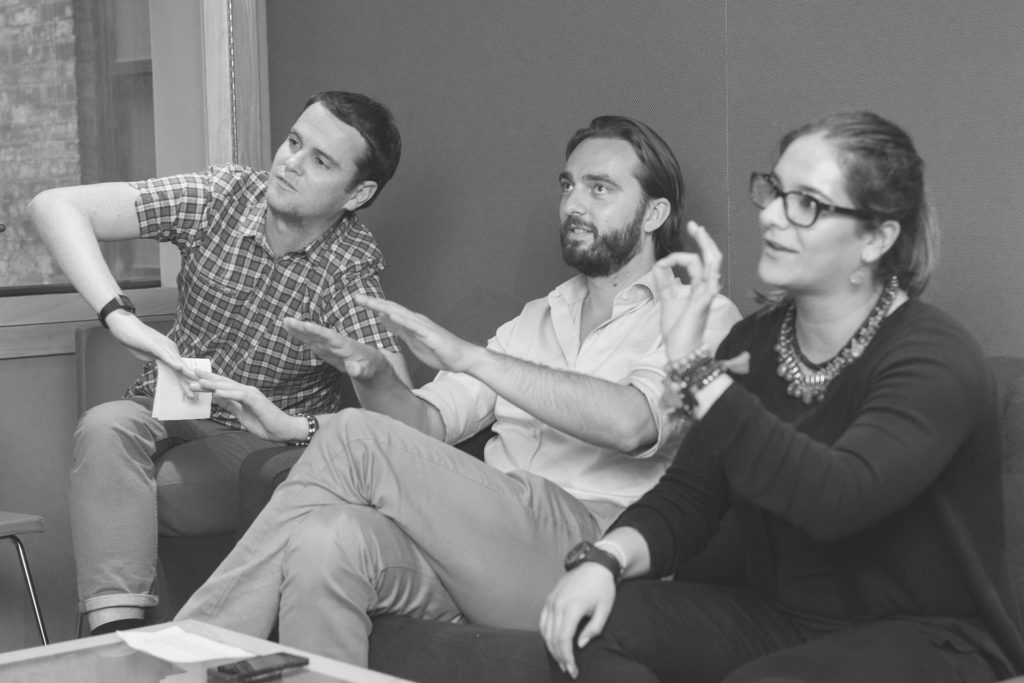 FAQ
Have a question about Edge Studio?  It's possible someone else has asked it already!  Read below for answers to the most Frequently Asked Questions at Edge.
Who has Edge Studio produced voice over for? Who are some of your past clients?
We've been in the business for over 30 years and have a long list of satisfied clients.  Please visit the Our Work page of our website to view some of those happy customers and the projects that they trusted Edge to produce for them.
Why use a professional studio?
Using a professional studio to record your audio with an experienced engineer who knows what they're doing guarantees you professional-grade results. There are individuals or services out there who will offer to get the job done quickly and on the cheap, but you really want your recordings to be produced by a studio with experienced engineers with a finely-tuned ear who do this for a living, a staff of helpful Account Managers who will ensure that the project is done to match your desired specifications,  and top quality professional equipment in an exceptional, acoustically treated studio environment.
I have a voice over project that I need to have recorded. Can you help me with this?
Yes, we absolutely can!  Edge Studio is a full-service voice over studio that offers everything to facilitate the production of your project, from casting services and recording to every aspect of the post-production process, including editing, mixing, sound design, and dubbing/ADR.  Our Account Managers and Engineers will work closely with you to ensure that your project meets the highest standards of quality.
I have a project that needs a voice actor. Can you help me with this?
Yes, we are able to help you find talent for your project. We have a network of trusted voice actors that we work with as well as a number of highly respected agencies who can help to provide you with just the right voice/voices to make your project come alive.
How do I book a project?
Contact us to discuss your upcoming voice over needs by calling the studio at 212-868-3343 or filling out our Request a Quote form.  We will work with you to provide a quote that will best accommodate the scope, budget and time frame for your project.
Where is your recording studio located?
We are located in the heart of Times Square near most major subway lines and bus routes, as well as being only a hop, skip, and a jump away from Grand Central Terminal, Penn Station and Port Authority Bus Terminal. This enables easy transport to and from our studio for clients and talent alike.  Visit the Our Studios page for more information.
Do I have to be in the studio in NYC to record?
No, you do not have to be in the studio to record. We are able to facilitate remote recordings with talent who are recording from either a professional home studio or another recording studio anywhere in the world.  Additionally, we can accommodate talent recording from our studios while we patch clients into the sessions remotely if that is preferable.
How much does recording time cost?
The cost of studio time depends on the scope of your project as well of the suite of services that you might need to go along with the recording itself.  Edge is one of the most highly-regarded recording studios in the industry, and we will work with you to figure out which services are applicable to your project and provide you with a quote accordingly.  You can get an estimate by filling out our Request a Quote form.
Why don't you list studio rates?
We don't list rates on our website because each and every project is different and has unique requirements. We invite you to tell us about your project by filling out our Request a Quote form so that we can help tailor our services to best fit your individual needs.
I only need editing services, do you provide any of your services as stand alone items?
Most of our post-production services (editing, mixing, and sound design) can be provided as stand-alone items in order to accommodate your needs if you already have audio that has been recorded prior to your engagement with Edge Studio.
I want to record a podcast in a studio environment. Can you facilitate this?
Yes, we facilitate podcast recordings, but podcasts can take a number of forms, so we encourage you to fill out our Request a Quote form so that we can customize your podcast recording environment and experience.
How do you deliver files?
You don't have to worry about the security of your audio files, we deliver the files to you via secure transfer or if you are working out of our studios, we are happy to deliver them to you on a portable device like a hard drive or flash drive that you bring to the session.
Are you a talent agency?
No, we are not a talent agency.  The talent that we work with we are happy to provide in conjunction with a voice over project that you may be working on, but we do not represent talent outside of the work that is done in-house at Edge.
Are you a music studio?
No, we are exclusively a voice over studio.  While we are able to facilitate vocal recordings from time to time, often related to a commercial or educational project, we do not do standalone instrumental recordings or mixing of music.
I have some questions. What is the best way to get a hold of someone?
We invite you to fill out our
Request a Quote
form or call our offices at 212-868-3343, and a member of the Production team will be in touch soon.