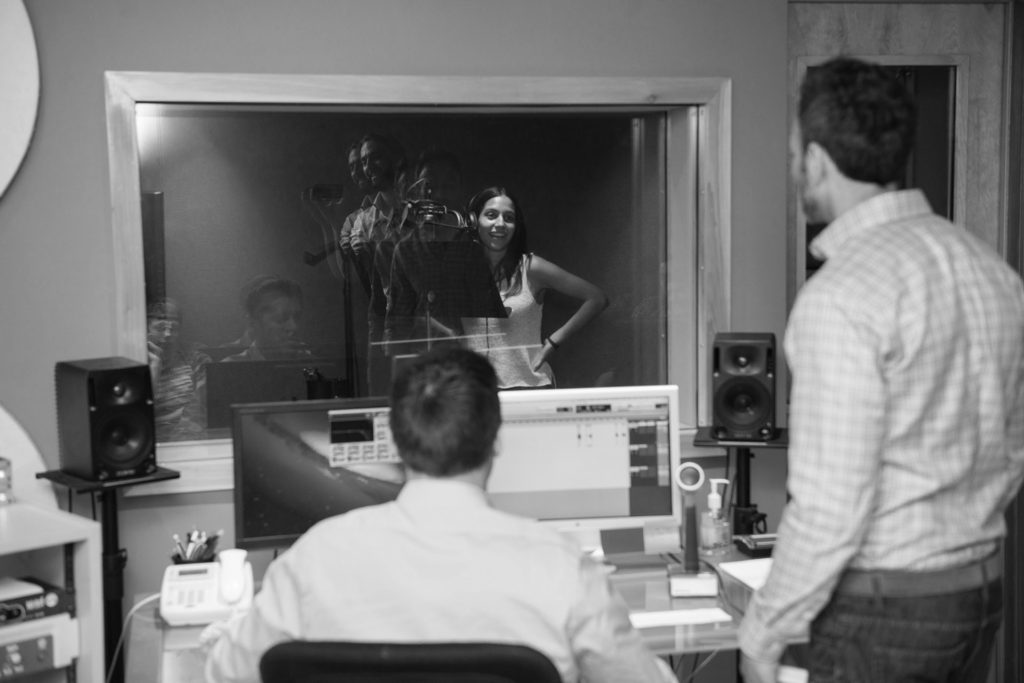 In Training We Trust
At Edge Studio, we have long believed in building a thriving community around the art of voice over, and our programs are centered around making you a part of that community.  We believe that live instruction is more valuable than pre-recorded videos.  We believe that students should be able to train and work in VO from anywhere in the world, even from home.  We believe in giving every student all of the tools they need to become a successful voice actor.  And lastly, we believe in working together with you closely to make sure that we find the training that is right for you and your voice.
Our Instructors
There is No Voice Like Yours and No Team Like Edge Studio
Edge Studio's team of Education Advisors will be there for you every step of the way through your education.  Only a phone call or an email away, they will act as a guidance counselor to help match you with the right instructor, classes, and genres of voice over work that are best suited to you and to your schedule.  We can't wait to start working with you!
Our Team
3 Ways to Learn at Edge
3 Ways to Learn at Edge
At Edge, we've identified 3 major categories of learners that come through our doors – Casual Learners, Aspiring Professionals, and Working Professionals.
Casual Learners are those students who are interested in voice over but don't yet know how serious they want to get about it.  These students are allowed to take Private Coaching sessions and classes at Edge in order to get a flavor for the art of voice over.  When you are ready to get more serious, you would become…
Aspiring Professionals are those students who are ready to take on the time and monetary commitment to start a career in the Voice Over industry.  This category has access to the full Edge Studio Training Program, which will give you the training and tools necessary to build yourself a strong foundation in VO.
Working Professionals are those students who are already seasoned vets in the world of Voice Over.  If you're looking to brush up on your training or take part in some advanced classes, or if you're simply looking to get a new demo produced by the best demo production team in the business, then this category is the perfect one for you.
Beginner's Evaluation Class
If you're unsure where to start, this is the best way to dip your toe into the waters of VO.  In this group class, you'll be presented with a chance to read voiceover scripts – and receive feedback, from a working industry expert. Afterward, our team will have a candid conversation with you about what genres of voice over you might be right for as well as how much training you may want to undertake.
Read More