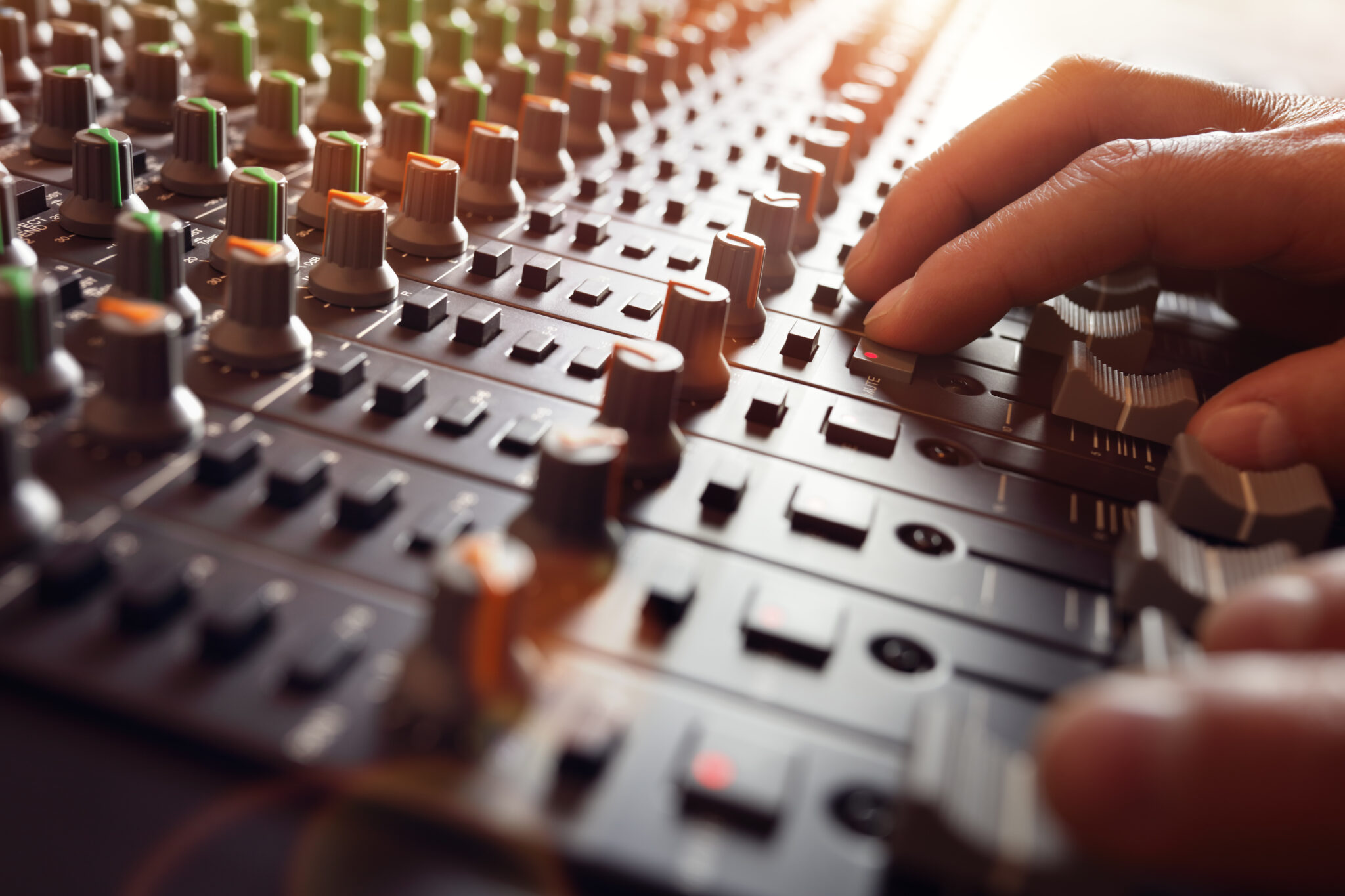 Audio Recording Services
At Edge Studio, we ensure every detail of your voice over project receives the best in professional audio recording and sound quality from any location in the world.
From our first-rate recording studios at our New York headquarters in Time Square to our west coast studios located in Los Angeles to recording studios located anywhere in the world, even a personal home studio, we provide audio recording services that will exceed your highest expectations. 
We achieve our demanding level of exacting quality by using one of our expert engineers to ensure that your audio recording comes out of any session sounding the absolute best.
When working within our studios, you can be assured of the best equipment tuned to our precise standards. And before we record in an auxiliary location, our sound engineers perform an exhaustive review to ensure the quality is up to our specifications prior to the recording date.
Relax and enjoy a stress-free process that brings in your project on time and within your budget!
Choosing the Right Voice and Equipment
Casting the perfect voice for your project is key to impressing your audiences and creating an overall brand voice. At Edge Studio, we can help you find the right talent and equip them with the tools to succeed. 
With your script and our sound design and recording pros, your project comes to life with crystal clear acoustics, the right tone and feel, and voice over services that exemplify our legacy of professional sound and audio recordings.
Request a Quote
Start with State-of-the-Art Tools
Producing an award-worthy recording starts with the right recording environment and the best equipment available. 
Today, reaching people, whether for entertainment, commerce, or just providing information, entails producing professional content that can be transferred to a variety of applications and devices without sacrificing quality. People expect their smartphone movie playback to sound exactly like a theater experience or their eLearning app to transfer from laptop to tablet without losing audio quality.
To achieve this level of audio recording precision, you want to work in a recording studio environment that features the best equipment, sound design, and engineering that you can acquire.
Edge Studio provides industry-leading technology, as well as the full spectrum of studio recording equipment, microphones, hardware, digital converting equipment, and sound control and mixing equipment on the market. From initial auditioning and rehearsals through final mixing and mastering, we ensure your project audio and recording is as good as it gets!
Professional Engineering Adds the Perfect Touch
We firmly believe that sound equipment is only as good as the engineer that is providing the expertise to produce your creative project. Our engineers are skilled at coaxing the optimum performance from the content, actor, and combined equipment to create a dynamic, enjoyable end product that captures the intended magic.
At Edge Studio, our engineers bring their knowledge, skills, and attention to detail which allows the creators, you and the voice talent, to focus on the creative flow of your session. Engineers do far more than operate machinery, they ensure your project is well recorded with an organized flow that allows for efficient playback and editing of your project.
Beyond the initial recording, our engineers compile and edit to your specifications providing you with your foundational recording ready for the post-production phase.
Request a Quote
We Take the Time to Get it Right
You deserve a professional result! When we work with a client, our end goal is to get it right. We don't rush through our professional audio recording sessions — we take the time to ensure a top-quality product. 
Our team is highly skilled in a wide range of voice over applications and have had successful partnerships with clients producing and recording voice over for films, commercials, gaming, radio, animation, educational materials and classes, and the list goes on.
If you are crafting your latest masterpiece, you want a team that cares about your work as much as you do. At Edge Studio, we take the time to work with your production team and voice talent to evoke the emotion and deliver your message whether through narration, animation, or another voice acting or voice over delivery application.
With today's global marketplace, we are expert at working with remote location recording studios to capture the best possible audio recordings. 
Or, if you are in or visiting the New York or Los Angeles areas, nothing beats our concierge recording studio experience where we can create a hands-on environment that benefits both you and the voice over talent.
Request a Quote