Description
Looking to up your voice over game and learn from the best in the industry? Wanting some feedback on your voice over reads to boost your confidence as a performer? In Edge Studio's Agent Workshop, guest teaching artist Samantha Diane (lead voice over agent at Bonafide & Emerging Artists in New York City), will work with students individually and provide insight and expertise to help participants stand out in the business.
To kick off the afternoon, we will begin with a short information session with Samantha and Edge Studio's Director of Education, Sarah Glugatch, where we will discuss Samantha's experience as a voice over agent in the industry, and the types of things she looks for when working with and hiring new clients.
In the next portion of the class, all students will step into the "virtual voice over booth", and get to individually read voice over scripts for Samantha herself. We will provide a script and Samantha will provide one-on-one direction and feedback on your performance. Students will then read their scripts a second time, having the chance to implement Samantha's critiques on the spot.
The workshop will conclude with a short Q&A session with Samantha, where we will dive into the ins-and-outs of talent representation. How do you know which agents are legit? How do you get noticed? How can an agent complement your business and enhance your career? 
Registration is open to all current and former Edge Studio students. Class is limited to 20 students, ages 18+.
Featured Agent: Samantha Diane (Bonafide & Emerging Artists)
Samantha Diane has 15+ years of entertainment industry experience working with talent in a variety of capacities including film, theatre, commercial, dance & contemporary circus. She is continuously scouting for strong of all ages, and is especially interested in well-rounded, diverse performers with a passion for storytelling. 
She is currently the Director of the Southeast Division & a VO agent at Bonafide & Emerging Artists (BEA); an exclusive, boutique talent agency headquartered in NYC, providing full-service representation rooted in advocacy, strategy and collaboration.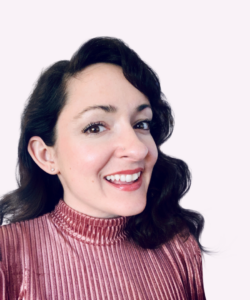 Samantha Diane